Updates from the Developer
Mar 2020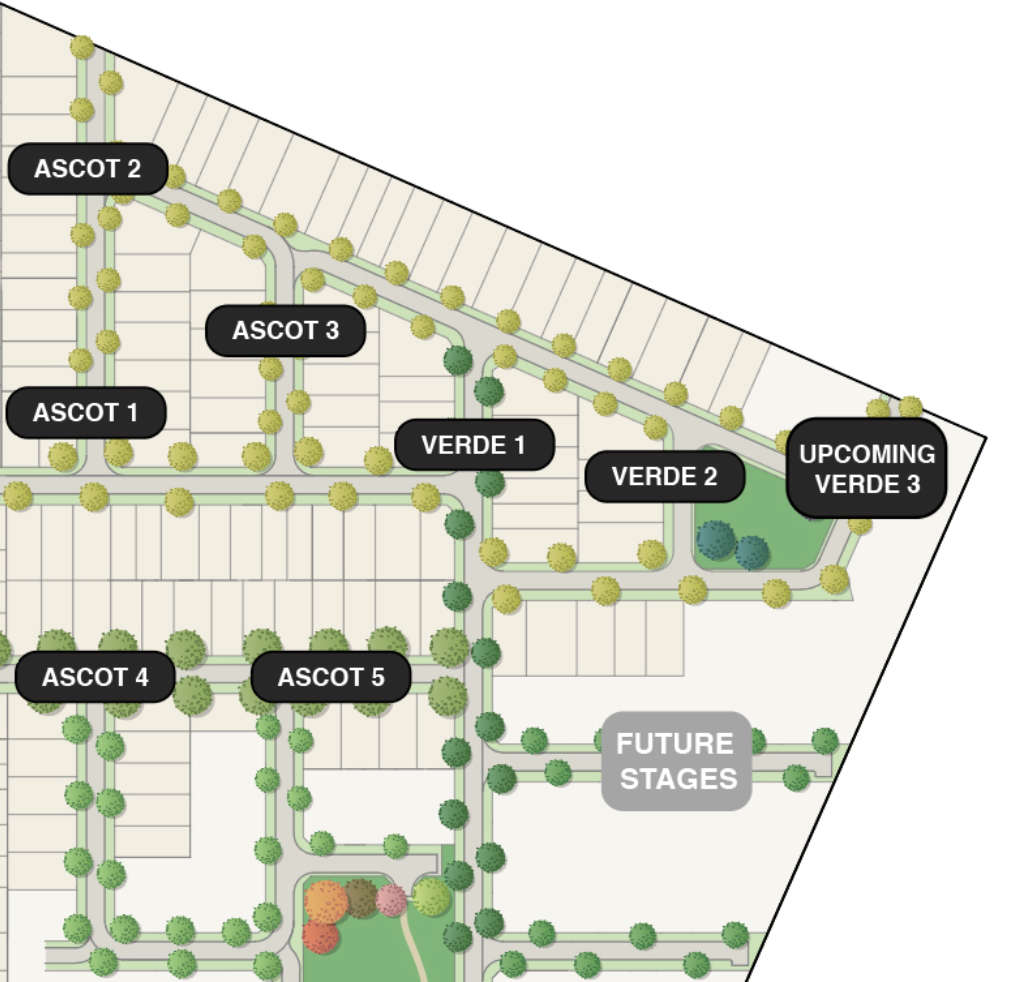 Construction of the Verde releases (Stage 8A) at Almond Grove has recently been completed. Verde 3 will be the next release and it promises to be a beautiful location within the Grove, with all allotments constructed around a central landscaped reserve, due to be completed later this year. To receive first access to upcoming releases, register your interest here.
Stage 9A is currently under construction, with works on track for completion later in the year. Meanwhile, streetscape works have now been completed on the Ascot releases, with an emerging canopy of street trees recently installed.

It is an exciting time at Almond Grove and the team at Fairland look forward to welcoming new residents soon.
For more information or if you have any questions about the development, contact Rob Brereton on 0412 738 017 or robb@fairland.com.au.